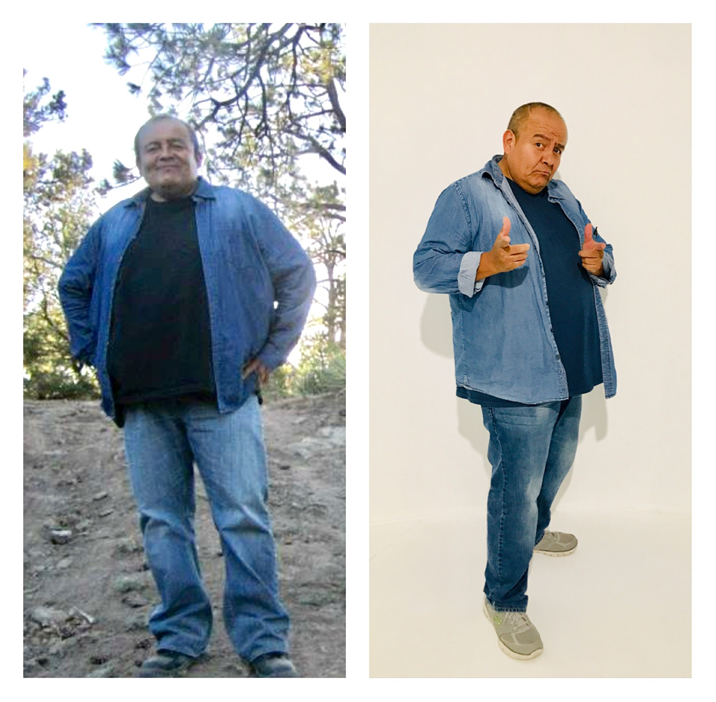 Ernie Tsosie is an award-winning actor, comedian, and motivational speaker. Ernie has been a professional presenter and performer since 1996, when he appeared in his first professional acting job for the Actors Theater of Phoenix. Since then Ernie has gone on to work as a professional performer and presenter in films, television, theatre, stand-up comedy and radio, as well as in Native American events, communities, schools and wellness programs.
PCRM's Dr. Caroline Trapp and comedian Ernie Tsosie first met at the Gathering of Nations Pow Wow, Albuquerque, NM, in April of 2017, when he had just learned about the power of a plant-based diet. "Dr. Trapp is a nurse practitioner and PCRM's director of diabetes education & care. She is an enthusiastic champion for plant-based nutrition to end diabetes among the Navajo People, and has worked tirelessly to establish a coalition of people in Arizona and New Mexico who are reclaiming their health!
Enjoy Ernie's comedy and learn about his life and work in partnership with Dr. Trapp and the Physicians Committee, while dining on a special GreenFare meal with a Navajo flavor!
Menu:
Organic Winter Greens Salad (nuts)
Organic Three Sister Stew
Organic Chocolate Coconut Pudding Pie (nuts)