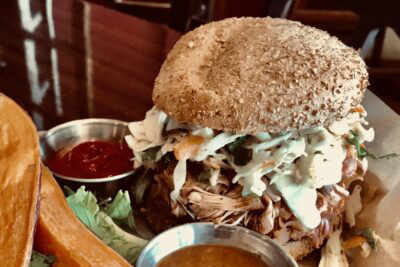 Organic Jackfruit Barbecue Sandwich and No Fries
$17.00
Jackfruit*, Beets*, GreenFare Barbecue Sauce*, Onions*, GreenFare Apple Coleslaw*, Mixed Greens*, Sweet Potato No Fries*
Allergens: soy, gluten, tree nuts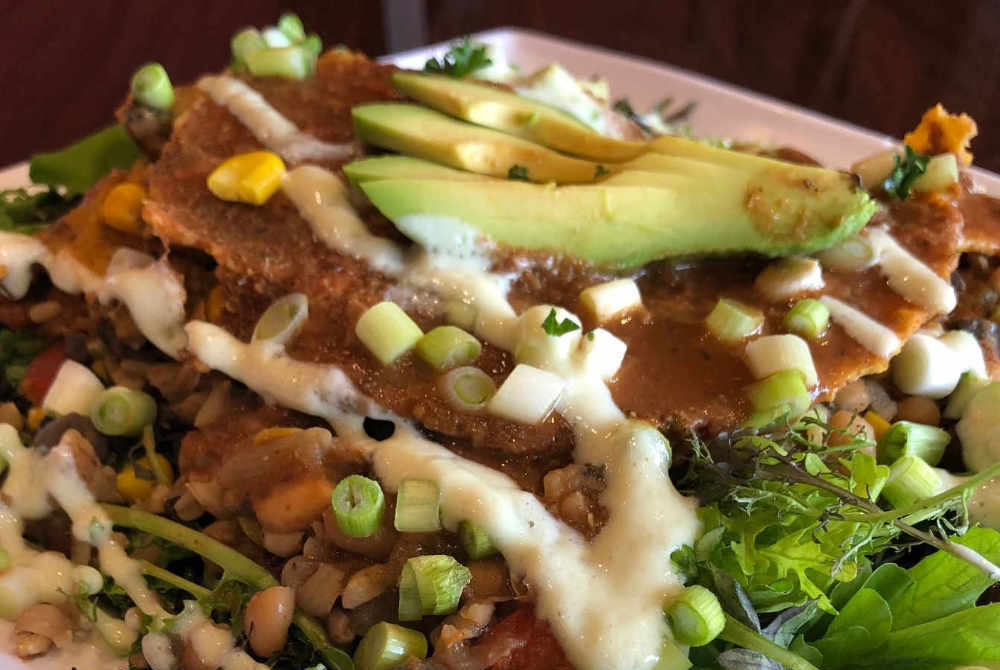 Organic Wild Mushroom Enchilada
$18.00
Wild Mushrooms*, White Beans*, Corn*, Tomato*, Sprouted Corn Tortillas*, Red & Green Bell Peppers*, Brown Rice*, Green Chiles*, Olives*, Onions*, Garlic*
Allergens: soy (dressing)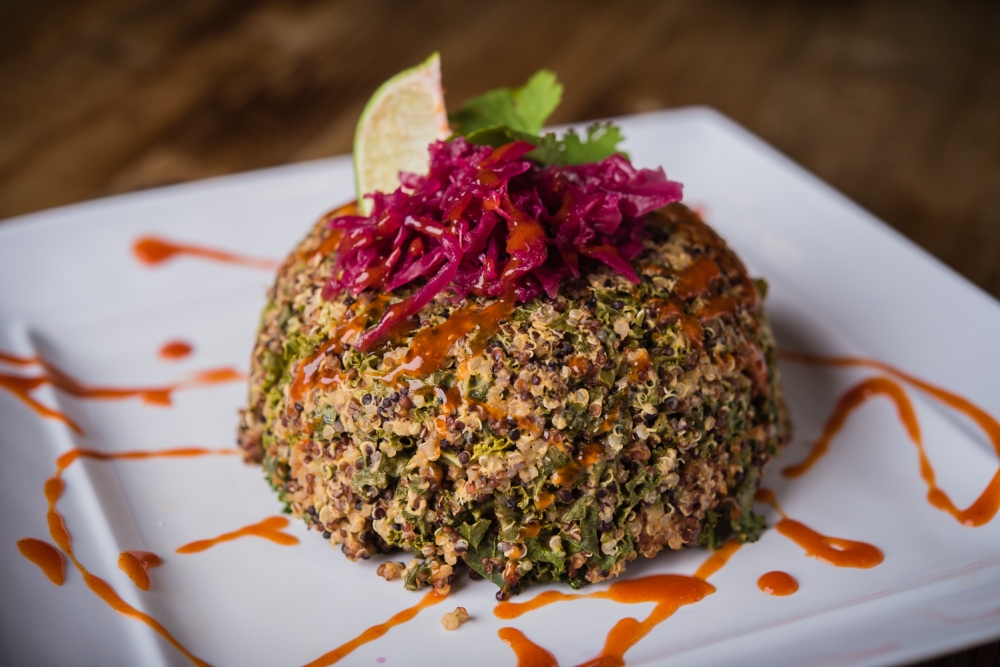 Organic Thai Quinoa Bowl
$17.00
Quinoa*, Kale*, GreenFare Peanut Butter Thai Sauce*
Allergens: soy, peanuts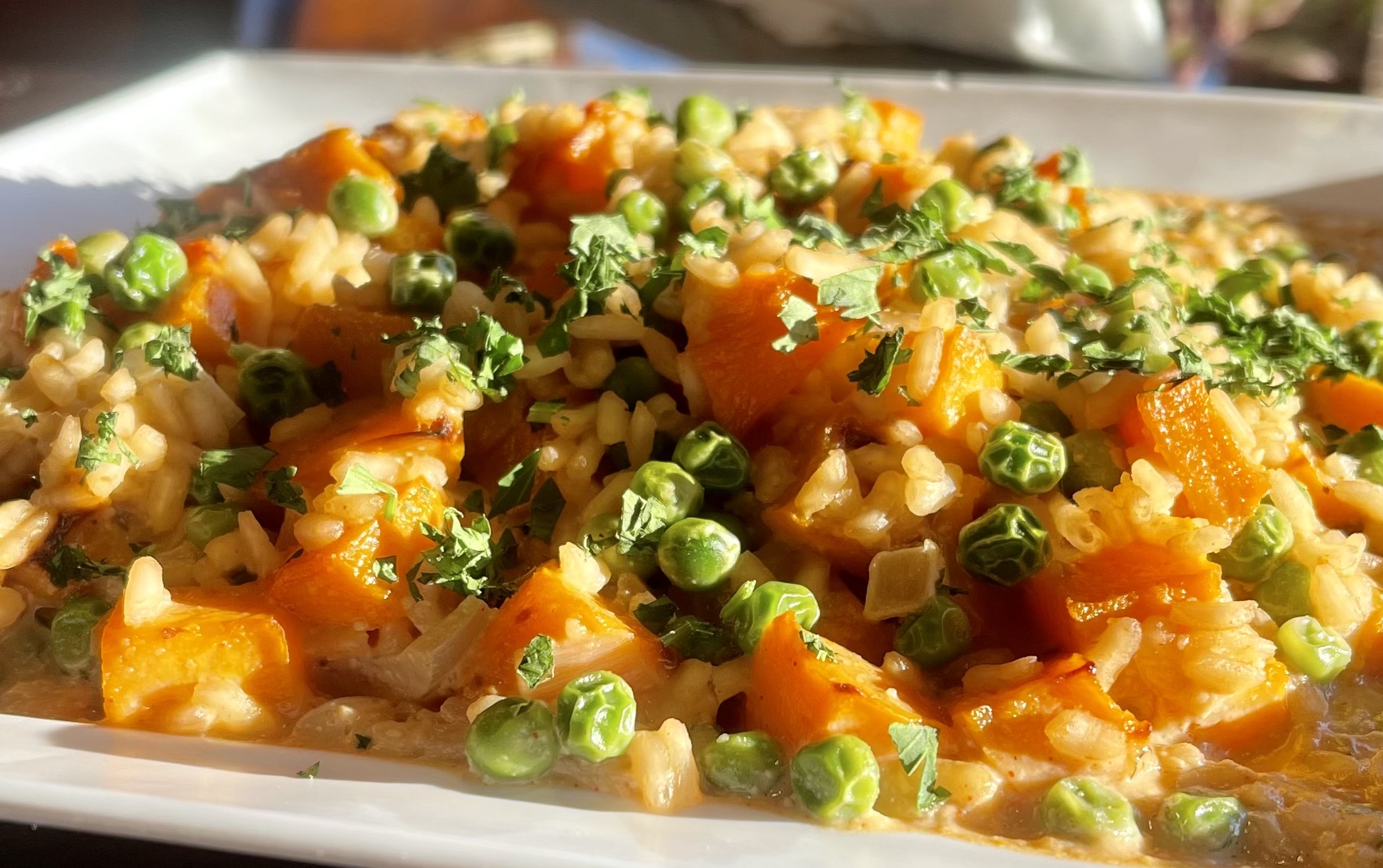 Organic Butternut Squash Risotto
$17.00
Butternut Squash*, Green Peas*, Arborio Rice*, Tomatoes*, Cashews*, Pine nuts*
Allergen: tree nuts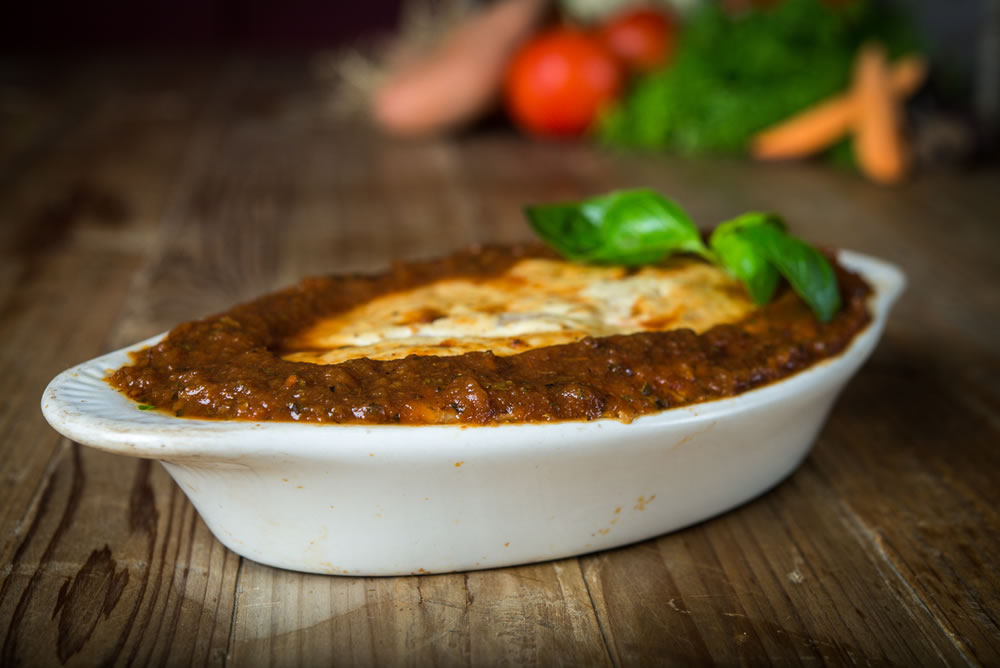 Organic Spinach and Sweet Potato Lasagna
$18.00
Broccoli*, Tofu*, Whole Wheat Pasta*, Tomatoes*, Carrots*, Crimini Mushrooms*, Olives*, Marinara Sauce*, Pine nut/Tofu Topping*, Onions*, Garlic*
Allergens: soy, wheat, tree nuts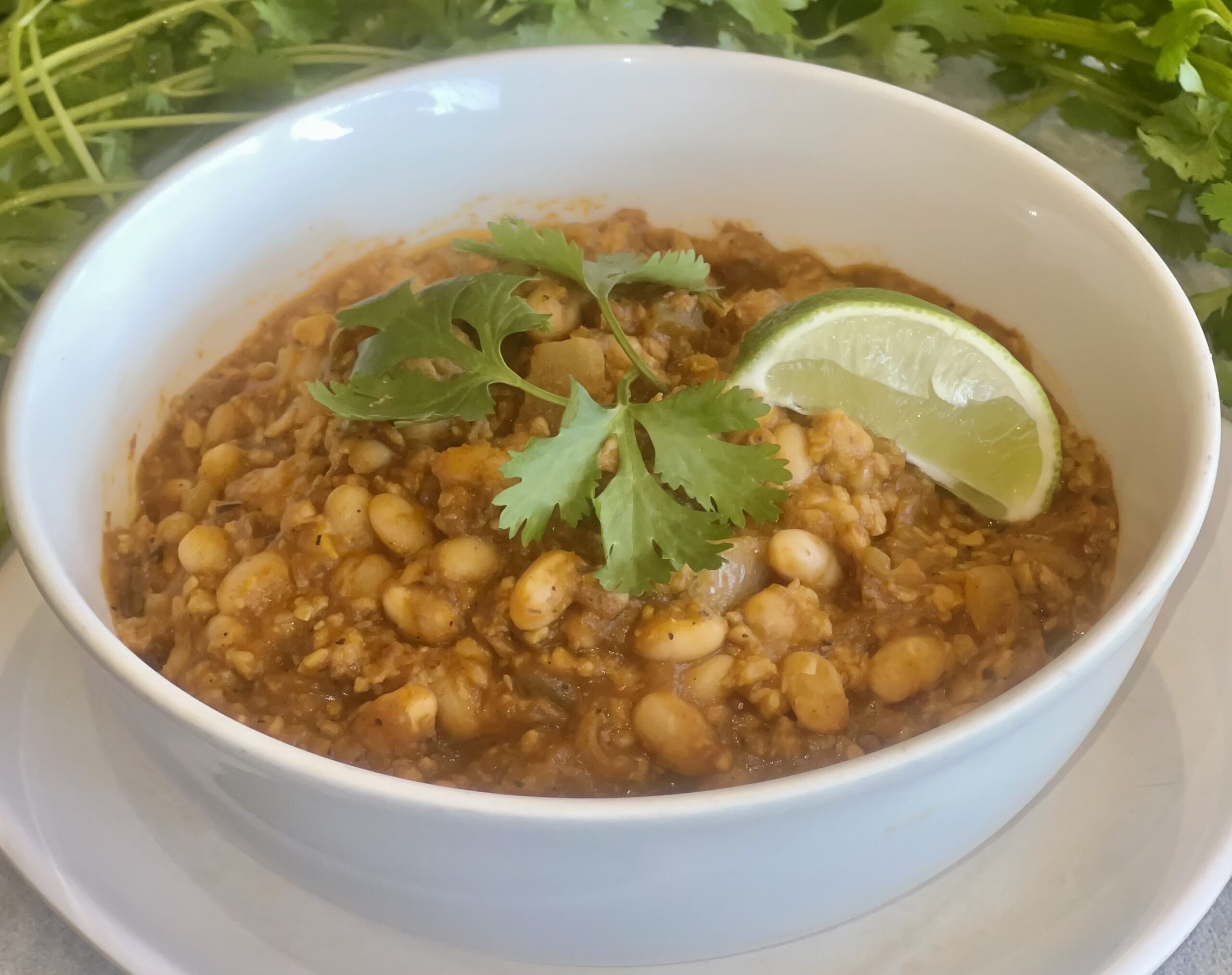 Organic Pumpkin Chili
$17.00
White Beans*, Tempeh*, Pumpkin*, Olives*, Onion*, Green Chilis* Served with Lime* and Fresh Cilantro*
Allergens: soy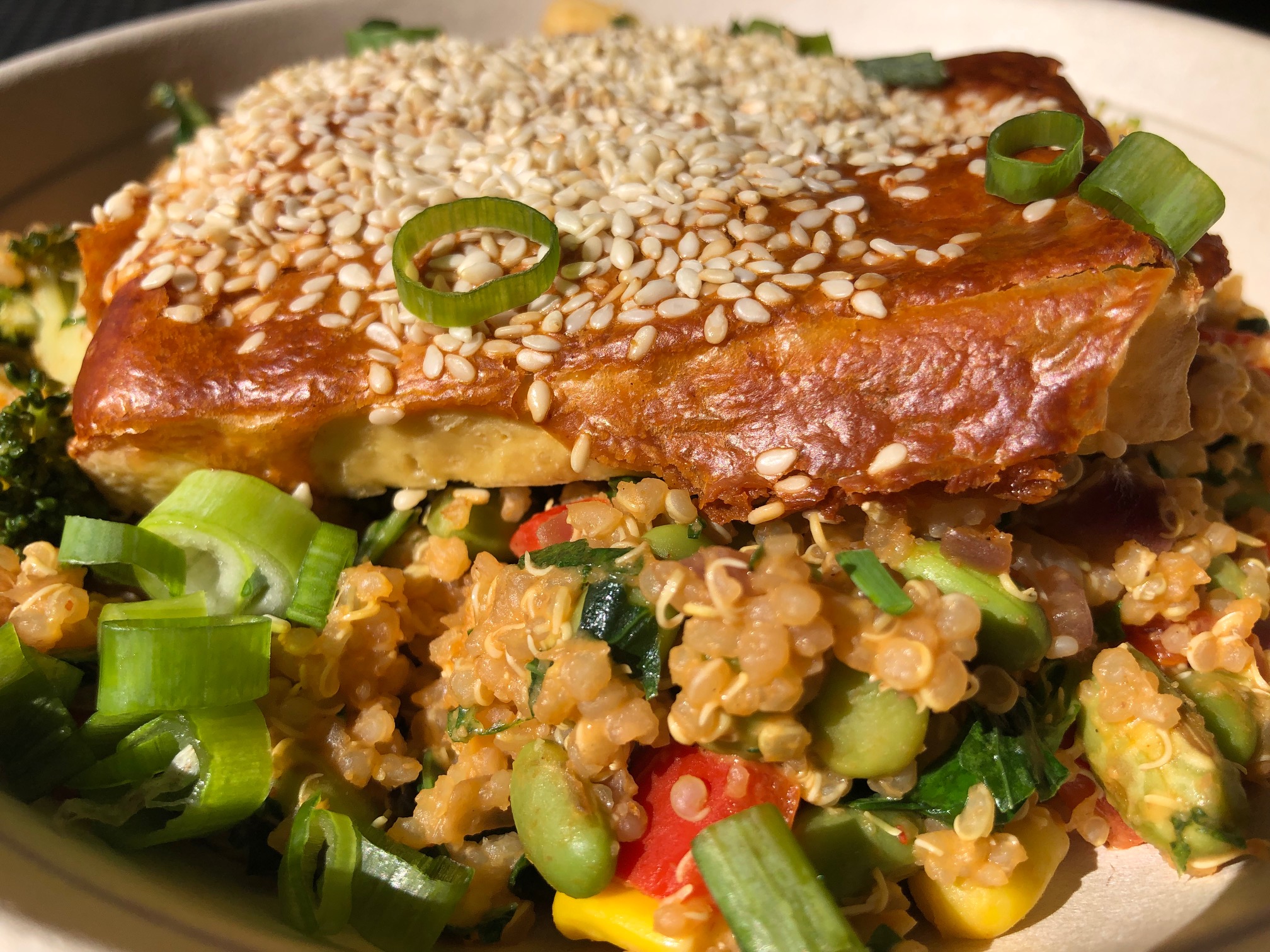 Organic Fried Quinoa with Baked Sesame Tofu and Vegetables
$18.00
sQuinoa*, Tofu*, Broccoli*, Red Bell Pepper*, Edamame*, Corn*, Kale*, Red Onion*, Carrots*, Ginger*, Seseame Seeds*, Sriracha*, Peanut Butter*, Garlic*
Allergens: peanuts, soy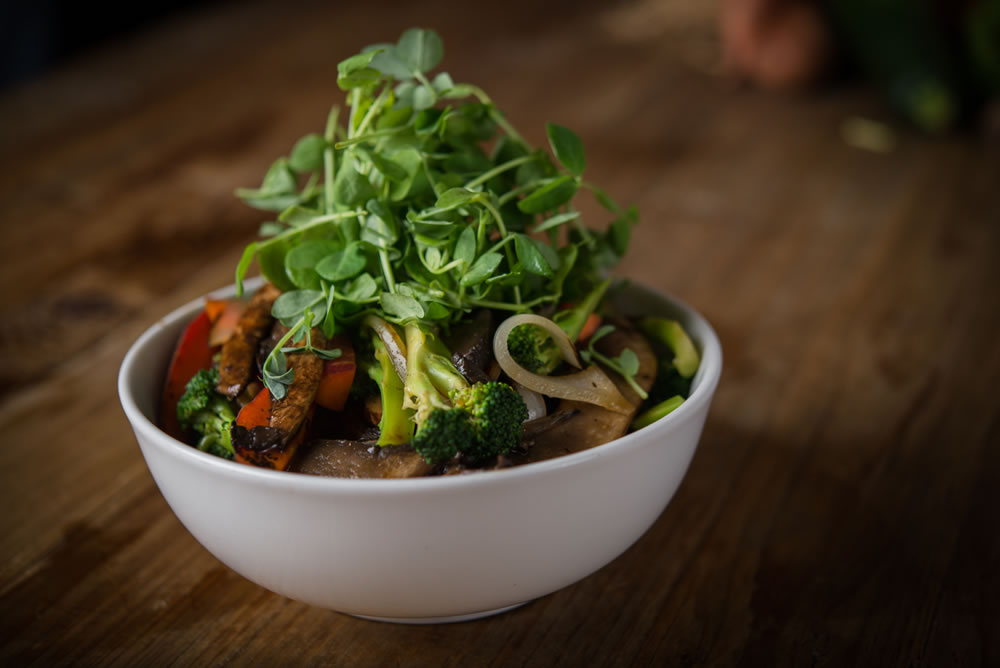 Organic Portobello Ginger Stir-fry Bowl
$17.00
Portobello Mushrooms*, Fresh Ginger*, Carrots*, Broccoli*, Onions*, Brown Rice*
With Organic cauliflower rice in place of brown rice, add $4. With tofu, add $3.
Allergens: soy
Organic Chana Masala
$13.00
Garbanzo Beans*, Tomatoes*, Green Peas*, Potatoes*, Onions*, Cilantro*
Organic GreenFare Salad
$16.00
Mixed Local Greens and Sprout*, Red Radishes*, Red Onions*, drizzled with Orange Walnut dressing*.
Allergens: tree nuts (dressing)