Delicious meals conveniently packaged for you to enjoy at home or on the go!
GreenFare offers affordable and convenient meal plans made up of delicious organic, freshly prepared, whole plant food without added salt, oil, or sugar for optimal health! We offer both a 7 Meal and a 14 Meal Plan for your convenience. Each meal weighs approximately one pound.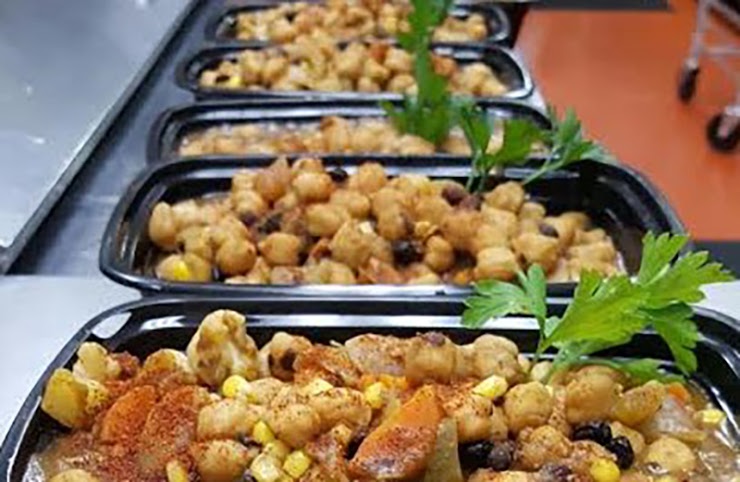 The GreenFare meal plan is an extension of the GreenFare 21 Day Kickstart Your Health program . These meals are designed to maximize weight loss, reduce blood pressure, inflammation, and cholesterol levels. We remove the obstacle of time and effort by offering this meal plan to achieve the purpose of a literal Kickstart to your health.
These meals are organic, local, and seasonal for optimal nutrition. They are also prepared without added salt, sugar, or oil, and no animal products to produce dramatic results, however, without the context of the Kickstart class, the meals may taste bland. Feel free to add herbs/spices for flavoring. The first week is the hardest and after this, your taste buds will reset and food elsewhere will be too salty, too sweet, or too greasy. You are basically overcoming a food addiction and recalibrating your taste buds. Like quitting smoking, it is hard, but once achieved, you will feel better and not miss the Standard American Diet with the life changing health benefits. Most will experience higher levels of energy, better sleep, decreased anxiety/depression, better digestion, bowel regularity, in addition to lower cholesterol (20% average reduction over 21 days), weight loss (without calorie counting or portion control), and reduction in pain and blood pressure.
If you are on medication, do not change any dosages without consulting with your doctor.
All meals are different and vary weekly. Substitutions are not allowed as these are production products.
PLEASE NOTE: No refunds for orders cancelled within 3 days of the pickup date, as these meals are prepared foods (a catering order). Orders cancelled before 3 days of the pickup date can be refunded minus the credit card penalty fee.