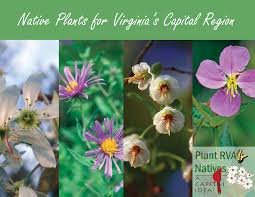 Elisa Meara helps home owners who yearn for a beautiful garden that brings them closer to nature, in a kind and sustainable way. Elisa develops designs that match the specific needs of the client and the location, using plants that are native to the American Northeast.  Learn about the benefits of native plants and how to bring them to your landscape.
For free tickets, please visit: http://bit.ly/GreenFareNativePlants
She has been providing the community with a new and different landscape design option since March 2013. Growing up in the Dominican Republic, Nature, and plants in particular, has always played a big role in her life. Living in a country where the weather allows people to enjoy the outdoors all-year-round, she became very interested in the beautiful array of textures, colors, forms, fragrances and shades of the Dominican flora. This was the beginning of her passion for beauty and design.
During the last fifteen years she has lived in five different countries. In each place, she faced the challenges that come with new and different kinds of plants, soils, and weather. But the difficulties and hardships were always more than compensated for by the joy of learning, and the adventure of working with things new and exotic.
While living in England, she trained at the Inchbald School of Design, successfully completing one of the most demanding and prestigious garden design programs in the world. As a certified Virginia Master Gardener, who has worked as a landscape designer in England and in Italy she creates unique, environment conscious, personalized garden designs that can be developed into artful, beautiful gardens. Her designs reflect influences from the modern and naturalistic garden designs of Europe and her belief in environmentally sound garden practices ensure creating gardens that support the local ecosystem.