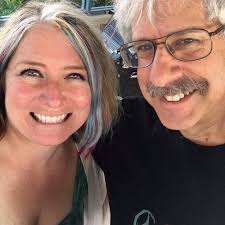 Buntopia has headlined huge festivals and played intimate coffee houses. Our goal is to stir the souls of everyone in the audience through music.
We play acoustic rock, blues, folk, country, and jazz, from the 1930s to this year, mixing favorites and less well-known treasures, covering everything from Gershwin to Soundgarden, from Patsy Cline to Prince. Nothing's off the table.
Before Buntopia, we were in a diversity of groups, including shock rock bands, Western swing combos, and classic soul revues.
The name? We both have rescued rabbits who live with us, and we're advocates of all animals.