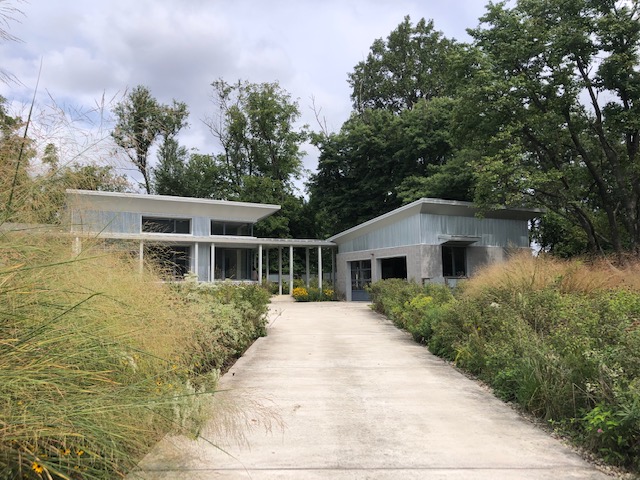 Ed Gaddy will speak about his environmentally reverent house and its native plant gardens. In the words of one of the home's certifying organizations, the house and its yard are designed not merely to be less bad but to be truly regenerative.
The house has received a number of awards. The Living Future Institute has recognized the home for its beauty, spirit, inspirational design and more; LEED (Leadership in Energy and Environmental Design) has certified the house as platinum; the American Institute of Architects (AIA) has awarded it for Design Excellence; and the Passive House Institute of the United States (PHIUS) has certified the home as a net-zero dwelling and as a Passive House.
Ed will describe the home's architecture and features as well as its implementation of a nothing-in-nothing-out philosophy. The latter resulted in the inclusion of a perhaps amusing feature that we think you'll really want to know about. He will evaluate the cost of environmentally friendly homes and the practicality of implementing the type on a wide spread basis. He will talk about the home's gardens, which are an eye popping array of native flowers, grasses, sedges, ferns, shrubs and trees. He will describe the plants' lore, value to the environment, value to us, and use by Native Americans.
He will touch on the intersection between Whole Food Plant Based eating and the house and its gardens.
Ed speaks with humor and an abiding enthusiasm for our natural world.
GreenFare Organic Cafe, 408 Elden Street, Herndon, VA 20170    (703) 689-0506
Monday – Saturday 11am – 7pm, closed Sunday