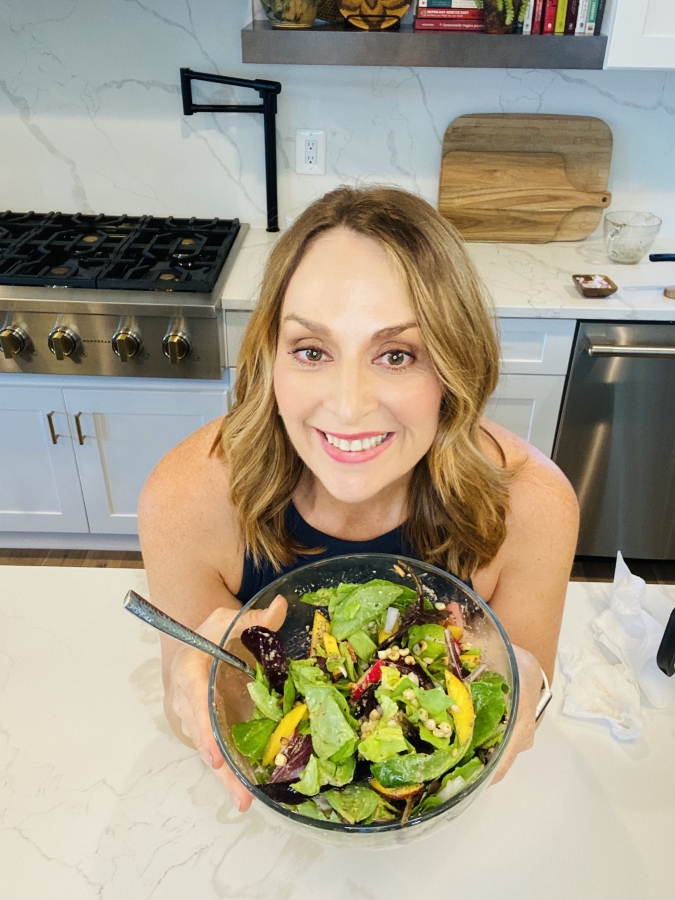 GreenFare is thrilled to introduce a smooth landing program for those who have completed the Kickstart. In small bite chucks of 1 hour per week, you will continue to learn and reenforce your knowledge built in the Kickstart program. This group program will be taught online and viewable afterward if you miss the class. Class time (on-line) will be 4-5pm beginning on Tuesday, September 27th and limited to 25 people and is a 3-month subscription of $489/month. Sign up here: 3 Month On-line Weight Loss Program
Taught by Gwyn Whittaker, one of the Executive Producers of The Game Changers and CEO of GreenFare Organic Cafe and introducing Bonnie Newlin, MS, RD, LDN, CLT, a leading plant-based Registered Dietician, this interactive 3-month program will provide a graceful path of continued education with a focus on weight loss in a group setting.
Topics include: Why Whole Plants, Salt/Oil/Sugar, Oil-Free Cooking, Creating a Healthy Pantry, Label reading, Meal Planning, Meal Timing & Fasting, Curb Cravings, Sleep, Exercise, Planning Healthy Meals, Bone Health. If you'd like to learn more, click the link below or email me for a follow up discussion: gwyn@greenfare.com
We hope you will consider taking advantage of this new on-line program!